Concrete is one of the most widely used building materials used around the world, but concrete for buildings has been used since the 1800s. Architectural concrete is one special subset of concrete that's made to be decorative, and it's one of the many types of concrete we provide at Best Concrete Mix Corp. in Flushing, New York.
Benefits Of Architectural Concrete
Architectural concrete is a type of decorative concrete that provides a prominent, pleasing aesthetic aspect and sound structural capabilities. It may be used plain or pigmented and can be textured, imprinted or shaped into almost any form. This allows more freedom for creative designs, suitable for both commercial and residential applications. Some of the many benefits of using architectural concrete in buildings include:
Long-term durability.
Little to no maintenance requirements to preserve the original look.
Versatility in concrete applications.
An almost unlimited array of design effects with immense flexibility in form, color, texture and finishing processes.
Ability to be shaped in a cost-effective manner.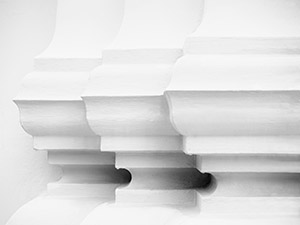 Other inherent benefits of architectural concrete are its non-combustible attributes, fire-resistant capabilities and sound-reduction properties that offer an economical acoustical barrier between exterior noise and interior spaces.
Architectural Concrete Applications
Architectural concrete provides long-lasting, beautiful formwork for walls, slabs, columns and free-form surfaces. We sell architectural concrete for buildings, bridges and numerous other construction needs. While we mainly work with government contractors and on large projects, homeowners might choose architectural concrete for decorative columns and other projects in which they want to create architectural beauty.
There's also an amazing array of commercial applications with surfaces durable enough to stand up to heavy use. This makes it a great choice for everything from building accents to bridge parapets, even city streetscapes, such as planters, gutters and curbs. In traffic route construction, architectural concrete is regarded as an important design element and has been used for bridges, tunnels and retaining walls. It's a popular choice for commercial, institutional and hospitality buildings, showrooms and visual accents for cultural buildings and prestigious structures, such as museums, concerts halls, libraries, churches and stadiums. We have provided our products and services to these and many other construction endeavors.
Build With Us
Best Concrete Mix Corp. has been a leading concrete supplier in New York since 1992. We provide superior products and timely deliveries from our two concrete plants located in Flushing, New York. Contact us for your architectural concrete and other ready-mix concrete needs today!