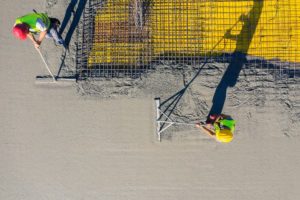 Best Concrete Mix Corp.
35-10 College Point Blvd
Flushing, NY 11354
Phone Number: 718-539-5946
Dispatch: 718-539-5946
Fax: 718-762-0804
Hours of Operation
Monday-Friday: 6:00 a.m. – 5:00 p.m.
Service Hours Available: 24/7 upon customer request
Best Concrete Mix Corp. is the leading supplier of concrete to the New York City area. We are also one of the few concrete suppliers legally accredited by the New York State Department of Transportation. With over 27 years of experience in the industry, you can trust us with your next construction project. We provide a variety of high-quality and best-performing concrete mixes so you can get exactly what you need.
Best Concrete Mix Corp. has two buildings located in Flushing, NY. We work with a variety of facilities across the area, such as residential buildings, community centers, medical offices, and more. We also offer many concrete options, including:
Self-consolidation concrete
Tri-blend mixes
Mass concrete
Architectural concrete
Working with Our Team in Flushing, NY
Our experts are here to help you with any questions you may have. Whether you're looking to re-pave a parking lot or install a pool, we have a team of customer care representatives dedicated to helping you find the best solution. We will collaborate and work directly with you, taking the time to understand what you're looking for out of your service. We will suggest the most ideal concrete options for any application, creating a customized course of action for construction completion.
If you are in the New York City area and looking for a concrete supplier, contact Best Concrete Mix Corp. of Flushing, NY today.
Get In Touch
Best Concrete Mix Corp.
Address: 35-10 College Point Blvd Flushing, NY 11354
Phone: 718-463-5500
Dispatch: 718-539-5946
Fax: 718-762-0804
Email Us
Hours of Operation
Monday - Friday:
6:00 AM - 5:00 PM
Service hours available:
24/7 upon customer request