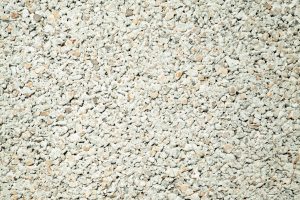 Pervious concrete, also called porous or permeable concrete, is designed to allow water to pass through it. This type of concrete is created by a unique mixing process and application method to allow voids so water won't pool on the surface, yet it maintains adequate strength and durability for your construction project. Best Concrete Mix Corp. in Flushing, New York, provides pervious concrete and numerous other types of concrete to meet various building needs.
Benefits Of Pervious Concrete
Pervious concrete allows water from runoff and other sources to pass directly through it, which means less water retained above ground and more water sent to underground aquifers. This makes it an ideal choice for stormwater infrastructure, with several environmental, development and financial benefits.
Besides eliminating water runoff and untreated stormwater, other environmental benefits of using pervious concrete include:
Mitigation of pollutants
Directly recharging groundwater
Protecting streams, watersheds and ecosystems
Eliminating the need for expensive collection and detention systems
Minimization of flash flooding
Reduction of surface temperatures
Pervious concrete infrastructure is also more profitable for housing community developers because it eliminates the need for stormwater detention vaults and piping systems, which are often problematic as well as costly and time-consuming to install. It also eliminates the need for costly interior plat curb and gutter installations and allows developers to reclaim lots that would otherwise be consumed by vaults and ponds.
The distinct advantages of using pervious concrete for roadway construction, include:
Safer travel during wet road conditions
Reduced water spray
Enhanced skid resistance
Reduced hydroplaning
Pervious Concrete Applications
Previous concrete has been used for decades in various applications, including in parking lots, streets and roads with minimal heavy truck traffic where stormwater collection and drainage issues persist. Other common applications include:
Sidewalks and pathways
Patios
Tennis courts
Pavement edge drains
Curbs and gutters
Slope stabilization
Well linings
Hydraulic structures
Tree grates in sidewalks
Artificial reefs
Seawalls and groins
Noise barriers
Concrete overlays for highways
Foundations or floors for zoos, aquatic centers, fish hatcheries and greenhouses
As a leading concrete supplier in New York, Best Concrete Mix Corp. has been providing superior concrete products to a diverse clientele since 1992. When you need pervious concrete or any other concrete, we offer timely deliveries from our two concrete plants in Flushing. Contact us at 718-539-5946 for questions, or to place your concrete order today.