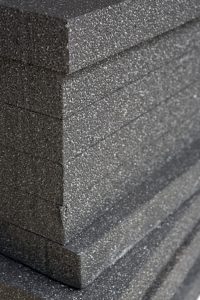 Expanded polystyrene or EPS concrete is a high-grade type of concrete known for its light weight. It's made with a composite of cement and porous granular aggregate called expanded polystyrene, hence the name. While it's become an increasingly popular building material for environmentally friendly or green homes, it also offers valuable benefits in various applications. Our knowledgeable concrete contractors at Best Concrete Mix Corp. in Flushing, New York, can explain the many benefits of EPS concrete and help you decide whether it's the right choice for your construction project.
Benefits Of EPS Concrete
One of the biggest benefits of EPS concrete is its very low thermal conductivity and high thermal insulation properties, which allow it to retain heat and reduce energy costs. This makes it ideal for builders looking for environmentally friendly construction materials. EPS concrete has numerous other beneficial properties, including:
Fire resistance due to the low combustible material in its composition
Moisture resistance, because it's nonhygroscopic
Biostability, because it's not affected by mold or fungus and won't rot
Nontoxicity and absence of chlorofluorocarbons or hydrochlorofluorocarbons
Noise insulation due to air pores and polystyrene granules extinguishing sound
Durability, which provides long life of the building
Flexibility that provides superb mechanical strength that's adjustable to suit specific applications
Versatility that allows it to be manufactured in a wider array of shapes and sizes than other materials
Compatibility with membranes made of various materials
Ease of transport due to its light weight
Ease of handling, storing and installing
EPS Concrete Applications
Because EPS concrete is lightweight with energy absorption and heat preservation characteristics, it's used in many different building endeavors, including construction of high-rise buildings and floating marine platforms, fill-in for roads and railways construction, and large-sized and long-span concrete construction projects. It's also commonly used for roofs, floors, walls and facades for various types of buildings.
Choose An Experienced Company
Best Concrete Mix Corp. has proudly served a diverse clientele in New York since 1992. Our superior concrete products and dedication to customer service have made us a leading supplier of all types of concrete. Whether you need EPS concrete or another ready-mix concrete, we provide speedy delivery to your construction site from one of our two fully modernized concrete production plants in Flushing. Contact us at 718-539-5946 for all your concrete mix questions, or to order concrete for your next construction project today.