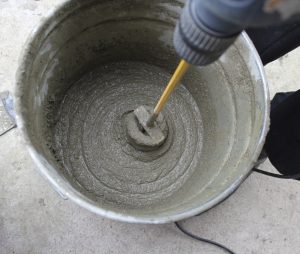 Quality ready-mix concrete is essential to ensuring your construction project is completed to the highest standards. You can count on
Best Concrete Mix Corp.
in Flushing, New York, to deliver the right mix on your schedule to suit your specific needs and budget demands. We help you choose the correct strength, aggregates and slump to match your project's requirements and deliver your concrete mix to your job site from one of our two fully modernized production facilities whenever you're ready for it.
Ready-Mix Concrete Applications
Ready-mix concrete is a solution that suits a huge range of applications, with very precise mixtures and specialty concretes developed based on your exact specifications. From civil engineering structures to building projects to road development, we have a ready-mix concrete suitable for all types of structures and construction needs, including:
Bridges
Tunnels
Foundations
Walls and piles
Girders
Columns
Sidewalks and pathways
Curbs and gutters
Patios and pool decks
Swimming pools
Seawalls and other retaining walls
Tennis courts
Countertops
Airport runways
Parking lots and garages
Roads and highways
Residential and commercial buildings
Concrete repairs and overlays
Benefits Of Ready-Mix Concrete
Ordering precise measurements of ready-mix concrete from us results in less waste and a more efficient workflow. You also decrease construction time and labor costs because we deliver your concrete ready to pour. There's no need to wait on workers to mix concrete on-site, which wastes time and manpower. You also eliminate the need to store cement and other raw materials on the construction site, which saves you room and storage costs. Additional benefits of ready-mix concrete include:
Higher-quality concrete produced
More precise mixture matched to your specific requirements
Elimination of on-site concrete mixing machinery
Less construction site noise and dust pollution
Provides 100 percent recyclability at the end of its life
Trust Your Local Ready-Mix Concrete Supplier
Best Concrete Mix Corp. is a leading ready-mix concrete supplier, serving contractors in the New York City area from our two Flushing locations. With 27 years of experience in the industry, our customers can rely on our high-performance ready-mix concrete products and services to meet even the most challenging applications. Contact us at 718-539-5946 for more information about our various types of ready-mix concrete available, or to place your concrete order today.