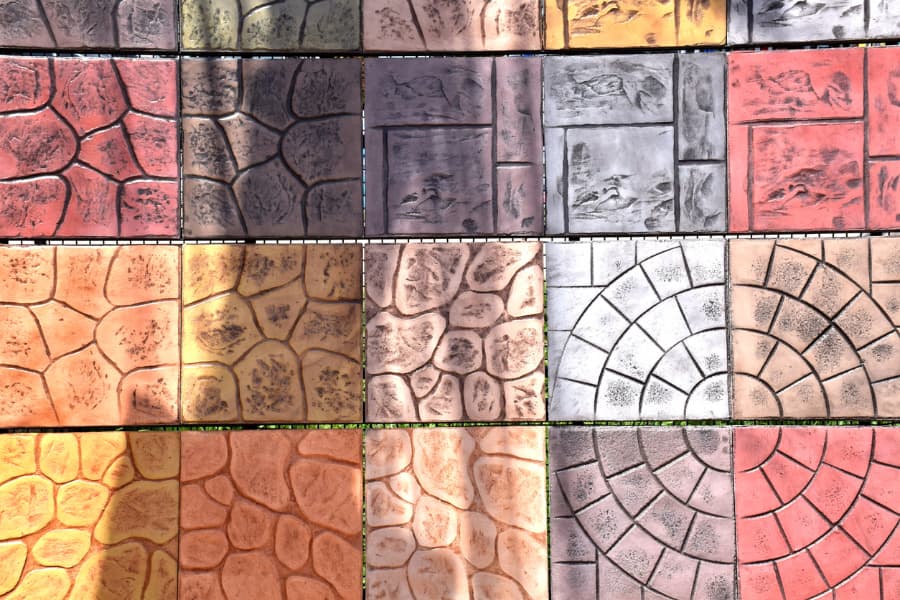 How Stamped Concrete Will Give Your Project a Unique Look
Whether you're constructing a new building or upgrading an existing property, stamped concrete gives you a unique look that your projects need to stand out. The variety of colors, textures, and patterns of stamped concrete are endless, which includes the ability to mimic popular, expensive materials. Skilled concrete contractors can stamp the surface of fresh concrete to look like wood, tile, stone, brick, slate, flagstone, granite, and other surfaces in precise detail, without the upkeep required for many of these materials. Any look is possible with professionally installed stamped concrete.
Where To Use Stamped Concrete
Stamped concrete, also called decorative or imprinted concrete, is a type of architectural concrete that enables you to establish realistic patterns of your choosing. Decorative concrete is an ideal choice to create unique pathways, entryways, decks, and patios. When used outdoors in place of pavers, it eliminates problem areas, such as unevenness or unlevel surfaces, that cause trip hazards. Weeds and ants have no place to invade because cracks aren't an issue.
While it's typically used as an exterior surface, it's also becoming a popular choice for interior applications. Stamped concrete offers a distinctive look for various indoor projects, including flooring, countertops, wall and fireplace enhancements, and overlays for existing concrete floors. Wherever you want a more glamorous look, you'll benefit from stamped concrete, which lasts decades without any touch-ups.
Create A Unique Look And More
Your concrete contractor can fully customize stamped concrete using a wide array of colors, textures, and designs to complement the look of the surrounding area inside or outdoors. The color and texture added during the pouring and finishing process provide an impressive richness that dazzles the eyes. Combined with your chosen stamping design, the final product is a one-of-kind creation for your home or business that directly reflects your style and sophistication.
Coloring Options
Any color used to stain or dye concrete is available for color application. Your contractor can mix the integral coloring into the material, ideally pastels and earth tones. For a more intense color palette, choose dry-shake color hardeners laid on the concrete's surface. Combine either option with surface-applied stains, dyes, and tinted release agents to make textures appear more like the natural materials you want to mimic.
Stamping Options
Add instant curb appeal and value to your property with stamped concrete that is long-lasting. Complement your overall landscape design with a clean, custom look of natural materials, or opt for something truly unique. Consider incorporating a floral or leaf design, include a medallion or family crest, or choose something unusual, such as your alma mater's or favorite sports team's colors and logo to show your support. It's your project, so make it fantastic with stamping options limited only by your imagination.
Trust The Stamped Concrete Experts
Our skilled concrete contractors at Best Concrete Mix Corp. help you create a mix that satisfies your architectural and budgetary requirements. We can also construct a stamped concrete pattern that works based on your unique concept and the amount of space available.
We're the leading stamped concrete contractor and supplier of all types of concrete in Flushing, New York. Our superior products, services, and timely deliveries from our two state-of-the-art production facilities make us your trusted concrete expert. Contact us at 718-539-5946 to learn more about our stamped concrete options, or call 718-539-5946 to place your concrete order today.