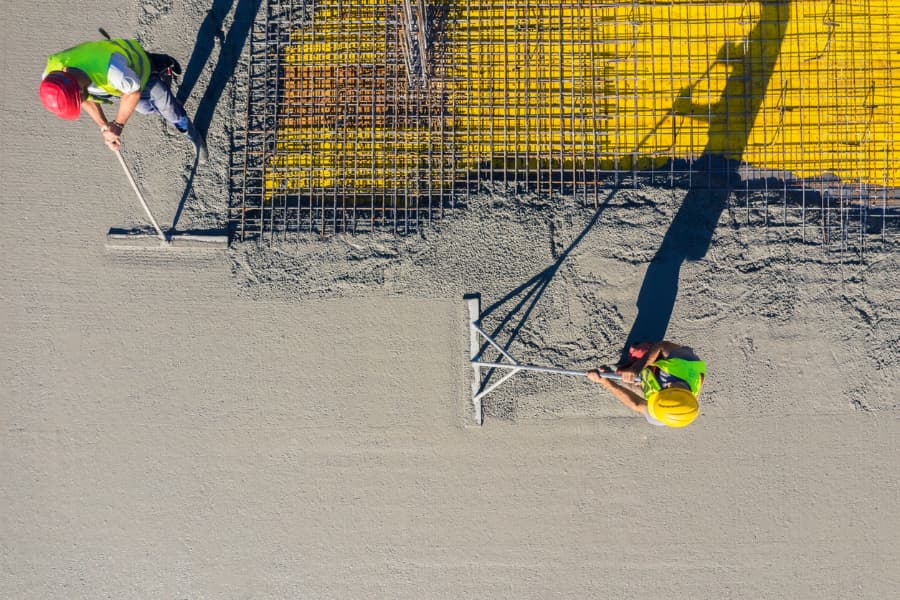 How Your Location Impacts Your Concrete Grade
Whether you are pouring concrete for a residential or commercial project, the location dictates concrete grade. Many different concrete grades are available, including standard strength and high-performance, and choosing the correct option is vital for a successful finished project. Best Concrete Mix Corp. offers a host of concrete products and services, and here, our team walks you through the various types of concrete and discusses the most suitable climates for each.
What Affects the Strength of Concrete?
The ratio of water to concrete plays a significant role in the strength of concrete. The lower the water-to-cement ratio is, the higher the strength of concrete — and vice versa. The compaction of concrete also plays a part, because the presence of air voids in concrete greatly reduces its strength. When selecting the strength of the concrete necessary for your project, you can use a concrete core test as a guide.
Different Concrete Grades and Uses
You will want to select the grade of concrete that corresponds best with the space where you will be laying your concrete. For instance, Best Concrete Mix Corp. works with a few types of concrete, including high-strength, lightweight, and architectural. Some factors to ponder when choosing the best concrete for your commercial or residential project include:
Residential Use Concrete
For residential uses, you can usually count on standard-strength concrete grades. Some different types in the standard-strength range are:
C10: One of the most versatile concrete mixes, C10 is commonly used for trench fills, general floor binding, drainage, and similar residential needs.C10 is not suitable for any structural mass formations.
C15: While not rated for large industrial projects, C15 is a perfect choice for developing foundations for smaller walls or concrete steps. You may also use it for residential flooring.
C20: This concrete is frequently used to form lightweight foundations and applications in residential projects. The best uses for this grade of concrete are internal floor slabs, driveways, garages, and sheds.
C25: Arguably the most versatile concrete mix on the market, C25 lies somewhere between residential and commercial grade. It can be used for foundations, large mass fills, footings, and reinforced bases.
Commercial Use Concrete
Since concrete for commercial projects must support large, industrial support beams and foundations, it naturally requires a much stronger grade. The most common grades for commercial concrete include:
C35: This grade offers substantial strength and works well on larger commercial buildings and foundations for high-quality strength.  C35, also known as PAV2, often contains special additives to reduce the potential of air bubbles forming to guard against surface cracks during freezing temperatures.
C40: An extremely strong commercial-grade concrete, C40 is the ideal option for roadwork applications and agricultural yards.
Why Concrete Grade Matters
Mixing concrete is a versatile and widely-implemented practice used for many different types of buildings and structures. But since each structure has a different purpose and size, having the proper type of concrete for the job is essential. The different grades of commercial and residential concrete are created specifically to deliver high-quality performance for your task.
Find Your Concrete Grade with Best Concrete Mix Corp.
If you need guidance understanding which grade of concrete is best for your project, the team at Best Concrete Mix Corp. has the knowledge and resources to help. We will supply you with the concrete grade that best suits your needs and educate you on architectural concrete and decorative options. Choose from self-consolidating concrete, flexural strength concrete, pervious concrete, tri-blend mixes, gunite, and more for your residential, commercial, or architectural needs.
In addition to our vast knowledge of concrete and superior products and services, we also strive to deliver excellent customer service in all our dealings. Take a look through our recent projects and feedback for evidence of our dedication to our clients. If you are located near Flushing, New York, and on the hunt for concrete services and supplies, contact Best Concrete Mix Corp. today to get started.