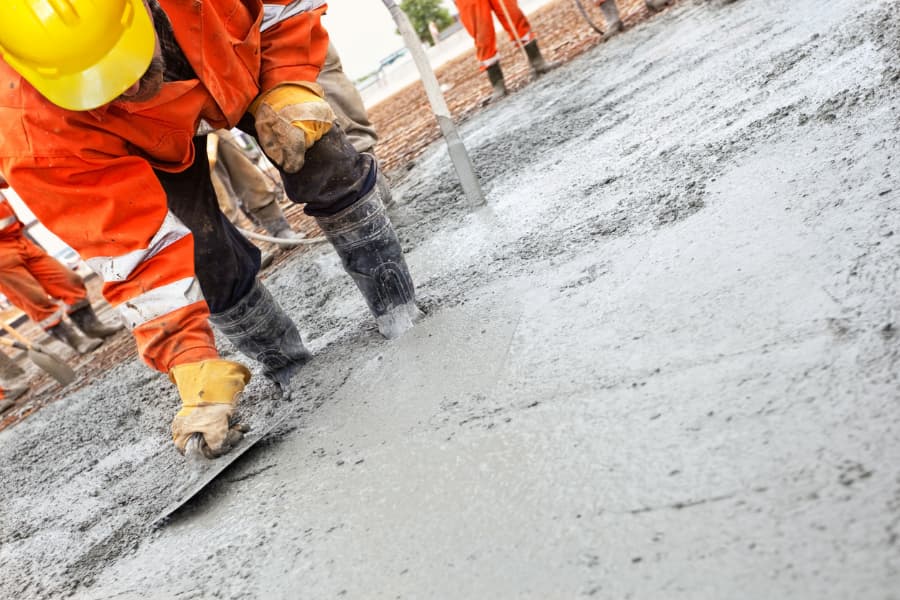 The Risks of Amateur Concrete Operations
Relying on an amateur concrete operation may seem like a way to save money, but it can end up costing you in the long run. There are several risks to hiring an amateur to carry out concrete projects that result in complications and hazards. Best Concrete Mix Corp. has built a strong reputation for outstanding concrete services in the Flushing, NY, area. Here, we discuss common problems with hiring amateurs for your concreting operations to help you understand why you should trust a professional concrete operation.
Common Problems With Amateur Concrete Operations
They Rush to Complete Jobs
Amateur concrete operations often rush to complete jobs due to inexperience or the desire to move on to other work. They can rely on inaccurate and imprudent measurements and processes to get fast results that won't last and won't hold up to their intended application.
Professional concrete operations take on every job with integrity. They take the time to ensure the concrete is poured into a proper form and take care of the prep work to ensure the concrete looks good and provides suitable durability. A professional ensures the concrete is level and cures correctly before leaving a worksite to ensure a valuable outcome.
Permits and Experience
Amateur concrete operations rarely have the experience to plan a flawless concrete project. They often lack the expertise and understanding to pour concrete on complex surfaces and properly cure it in various temperatures and humidities. Poor execution can result in concrete with imperfections and poor durability. An amateur operation may not have the knowledge or regard to pull the correct permits, resulting in complications with the local government.
Professional concrete operations have the experience to assess a job site properly and plan for a successful concrete project. They know proper measurements, mixing, and reinforcement for complex projects and less-than-ideal temperature and humidity conditions. Professionals know what projects require a permit and how to pull the correct permit for the job, ensuring the structure complies with local regulations.
Inadequate Equipment
Amateur concrete operations typically have old or inadequate equipment, resulting in unacceptable or dangerous work. Amateurs often use improvised tools, such as wheelbarrows and buckets to mix concrete instead of a concrete mixer. They also typically lack safety equipment, which can result in injuries on the job.
Professional concrete operations use state-of-the-art equipment and protective gear to complete the job safely. They mix the right high-quality ready-mix concrete for your specific application thoroughly in a mixer to provide the ideal consistency. Their crews use shovels and come along rakes to ensure no voids in the poured concrete. Professionals smooth it out with a large metal or wood board and compact the concrete with fresnos and steel trowels. Professionals have the right equipment to give the concrete the desired finish, such as the classic broom finish.
Little or No Reputation
An encounter with an amateur concrete operation can sometimes feel like a hit-and-run accident and leave you paying the bill. Amateurs typically have no reputation to protect, leaving a substandard or incomplete project after taking their pay. When you rely on an amateur, you risk your entire project. Professionals are licensed and insured to provide proper accountability and have a reputation they need to protect. They complete their job and try their best to satisfy you.
Trust a Professional Concrete Operation
A professional concrete operation has the experience, permits, and equipment to complete your concrete job safely and on time without rushing. Professionals have a reputation to uphold and will complete the job to your satisfaction. Best Concrete Mix Corp. is an experienced ready-mix concreting operation in Flushing, NY. We have provided professional concrete services in the Greater New York City Area for more than 30 years and have been New York's leading supplier since 1992.
Our clients include the MTA, police stations, and stadiums, and we are one of the few New York Department of Transportation accredited concrete suppliers. We are also approved by the National Ready Mix Concrete Association and the New York City School Construction Authority. We have the expertise to provide high-quality concrete products and services to exceed your needs. Contact us to learn why you should choose Best Concrete Mix Corp. for your needs in Flushing, NY, or call us today at 718-539-5946.