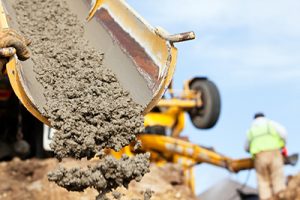 Best Concrete Mix Corp. stands tall as one of the leading concrete suppliers of New York. Over the history of our company, we've dedicated ourselves to reliability, professionalism, diligence and customer satisfaction. Here are a few of the benefits of choosing Best Concrete Mix Corp. as the ready-mix concrete supplier for your next project:
Experience As A Supplier
When it comes to suppliers, you want a team familiar with the ins and outs of the industry, local regulations and challenges you may encounter. Over 27 years of operation, we've developed an exhaustive understanding of what our customers need, want and expect from us. Because of this experience and expertise, we can help our clients avoid many of the hassles and missteps they may encounter during a project.
Versatile Facilities And Products
One of the key aspects of our position as a leading supplier to New York businesses is the versatility of our plants. Because we've invested heavily into two large, fully modernized concrete-production facilities, we can rapidly and efficiently produce concrete to meet the needs of any customer, on schedule and under budget.
We offer a wide range of ready-mix concrete products thanks to this strong manufacturing base, including but not limited to:
Self-consolidating concrete
Flexural strength concrete
Pervious concrete
Tri-blend mixes
You won't need to hunt down multiple suppliers or suffer delays due to high demand when you work with Best Concrete Mix Corp.
Superior Customer Support
Our attention to customer satisfaction ensures a premium experience from the start. By putting together a highly responsive, top-notch customer care team and a highly attentive and professional technical team, we guarantee an experience that will be painless, efficient and professional.
Accredited And Acclaimed
Few ready-mix concrete suppliers in New York can boast credentials comparable to Best Concrete Mix Corp. Due to our decades of diligence and professionalism, we've been accredited by notable bodies including the National Ready Mix Concrete Association, the New York Department of Transportation and the New York City School Construction Authority.
Learn more
If you'd like to learn more about Best Concrete Mix Corp., you can reach us today by calling 718-539-5946 or emailing our sales team at sales@bestconcretemix.com. We'll be glad to help you determine the best concrete for your project and discuss schedules, capacity, product details and pricing.